Train Yoga & Yin Yoga in Tours in english with Jane

Yoga Tours: Discover the path to inner peace and equanimity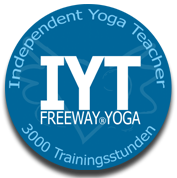 Yoga looks, feels and means something different to everyone. That is what makes it so interesting, vital and fun to discover over and over again.
This individuality makes Yoga so unique. Yoga has a refreshing, relaxing and calming effect on your body, spirit and soul.
You decide where your Yoga path leads and all paths are open. It is an honor and great pleasure for me to accompany you on your path.
I consciously keep my Yoga groups small (max. 11 people) to emphasize a healthy and correct alignment of all asanas. This  approach includes using props (blocks and straps), if necessary.
In 2007 I completed my Yoga teacher training and started teaching in 2008. I am inspired by different Yoga styles which have all evolved from Hatha Yoga. I enjoy teaching in two languages (German and English).
Curious? Just come contact me per e-mail and let´s enjoy Yoga together.

Yin Yoga: for what?
Yin Yoga  is a very calm and slow-paced style of Yoga.
Maybe the name gives us already an idea, that we have as well an influence of chinese practise.
Yin Yoga is a different way to practise Yoga, we stay between 1-5 minutes in a posture/asana to reach the connetive tissues of the body.
Our aim is to get more flexibility  in the deeper parts of our  body - tendons, fascia and ligaments, also the meridians get stimulated with this postures.
We stay passiv in the asanas – and let the body decide where he wants to go.
We invite in our practice some breathing technics and Mudras. ☯
YIN YOGA 
With who?
Train Yoga in english with Jane Bertrel. 
Where are we in Tours?
Jane's studio: I'm looking for a room in Tours center to practice Yoga and Yin Yoga with you :-)
Maison du yoga: for now, we can train together in english/french every week in "Maison du yoga - 144 rue Michelet - Tours".
Dates
Jane's studio: please contact me :-)
Maison du yoga: Wednesday - 12:20 - 13:30 & 18:00 - 19:15. Sunday - 18:30 - 19:45.
Prices Jane's studio
Prices Maison du yoga
Please have a look on them Internet site maisonduyoga.com or contact me :-)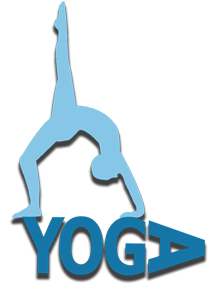 Testimonials
"A really positive experience."

Steve & Christine // Freeway Aktiv & Relax

"Danke, liebe Jane, für die tollen Stunden, für deine Unterstützung & die Herausforderungen..."

Andrea // Freeway Yoga

"Ein toller Lehrer und Mensch mit tiefen Einblicken in einige verschiedene Kampfkunstarten, die er effektiv an andere weiter gibt!"

Josip // Iaido & Aikido

"Danke an Laurent für die letzten Jahre super lehrreiches Training mit viel Spaß und Herz."

Denis // Iaido

"Jane! Jane! Jane! Wir sind FAN!!!"

Helena // Freeway Yoga

"Merci encore mille fois Laurent pour ces séances anti-stress !!!"

Florence // Freeway Relax

"This was a great training... Thanks a lot and see you soon."

Isa // Freeway Yoga

"Laurent is an excellent instructor - welcoming, patient, witty and motivating."

Wayne // Freeway Aktiv